We are happy to introduce a new addition to our Bolle safety glasses range the Rush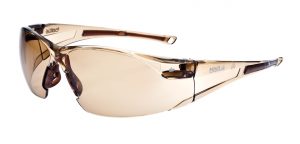 The Bolle Rush safety glasses comes with a Twilight lens that is ideally used for outdoor use in low light conditions.
It's effective at reducing the damaging effects of blue light, as it combines ESP lens technology with a double anti-fog coating on both sides of the lens.
These glasses are also available in the HD lens,  clear lens and smoke lens version.
Contact us today to find out more.