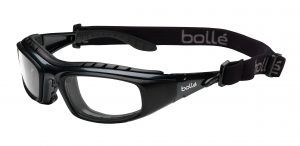 With arguably the largest sporting event arcoss the world starting today football fever will be hitting the masses.
Inbetween watching all the incredible games at this years World Cup you might want to get out there and try a few of the skills we get to see yourself.
Some of us may need some safety eyewear to help protect our eyes whilst our feet do the business.
If you don't need prescription safety glasses these Bolle Tracker II Safety Glasses could be ideal for your needs.
But don't despair if you do need prescription safety glasses. How about the Bolle Twister Prescription Safety Glasses.
Whilst protecting your eyes from harmful impacts these glasses also have UVA/UVB protection as well and come with anti-scratch and anti-fogging lenses.