We have a range of prescription safety glasses available. All of them slightly differ in size and specification and sometimes it's not easy to find the right pair of prescription safety glasses for you.
At the bottom of each of product description for the prescription safety glasses there is section detailing the sizes of the glasses. In the Bolle Contour RX prescription safety glasses product description area this states the glasses are:
Size: 68mm lens width / 16mm bridge distance
Temple length: 121mm
But "what does this mean in comparison to what I already use?" and "I'm not sure without trying them" on are the usual comments we recieve.
If you have a look at the images below you should see how these measurements relate to your glasses size.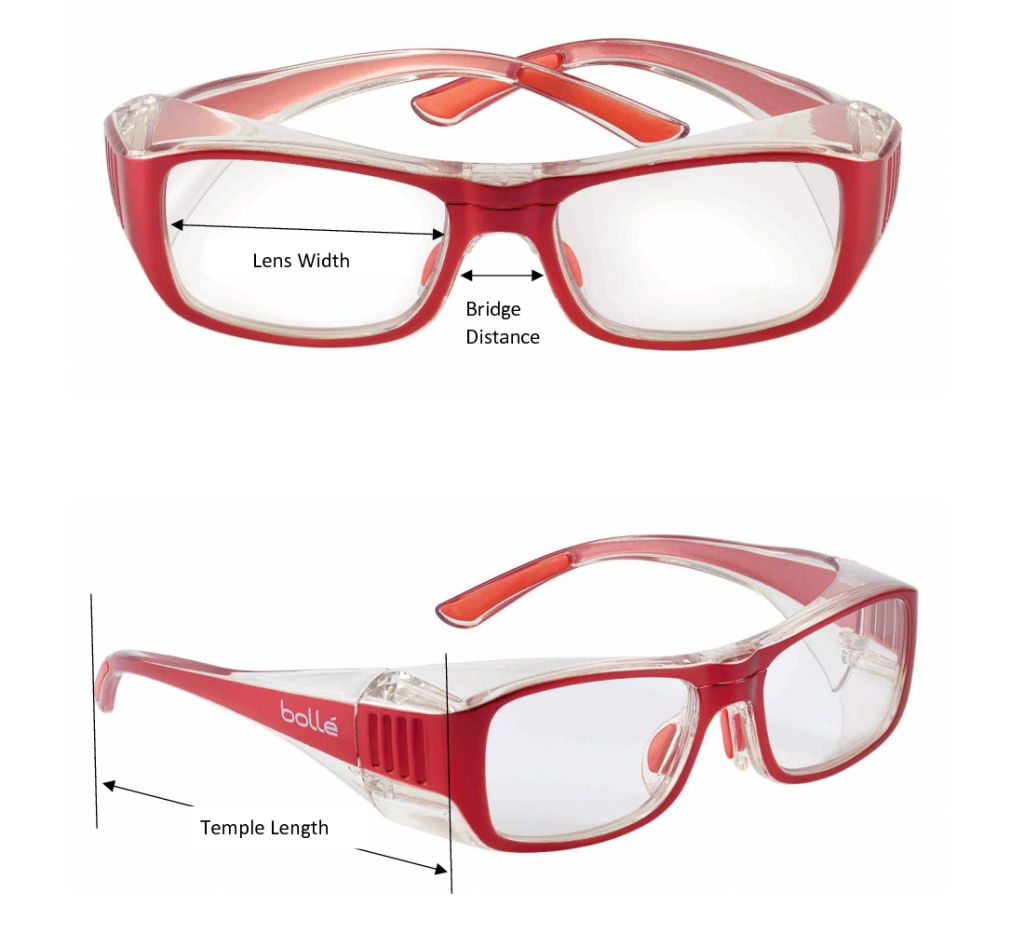 This is the reccomended method of finding the correct size and fit for your safety glasses. However, if you are still unsure you can visit your local Boots opticians who will have a selection of frame samples to try and can advise on the best fitting glasses for you before you buy.