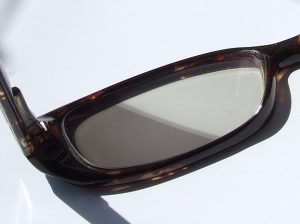 Q: Do you have photochromic prescription safety glasses?
A: The simple answer is yes!
These lenses are great for environments where you are moving from inside to outside and vice versa on a regular basis. They react to certain kinds of light. Usually UV light. When there is insufficient light they revert to a clear lens. When there is sufficient light they start changing to a tinted lens until they become tinted like sunglasses.
Due to the complexity of producing a photochromic lens they won't come with the Bolle Platinum coatings.
The Bolle Platinum coatings are for anti-fogging and anti-scratch resistance for the lenses.
Photochromic or Transition lenses are available in all styles of prescription safety glasses that we offer.
For each frame style you can get photochromic lens in single vision, bifocal and varifocal.