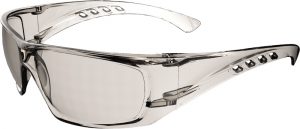 For a chance to win a pair of the great looking Samova safety glasses shown above check out the giveaway from Warehousing Logistics International.
These fantastic safety glasses offer impact resistance to standard EN166. Whlist the stylish lenses offer full UV protection from UVA and UVB light. The glasses can be worn all day long comfortably and come in a novel screw less design making them light but strong.
Great safety glasses for use at work or the home.