We've had a few queries asking which are the best safety glasses for women. Customers have been looking for either protection whilst playing racket sports, light weight or polarised lenses within their safety glasses.
The important factors for these safety glasses include:
They will be more suited to a smaller head/face size.
They are light weight and not bulky.
They are more comfortable than traditional sunglasses as they are designed to be worn for long periods of time.
The styling is a little easier on the eye meaning the safety glasses can not only be worn as work wear but also for sports and relaxing too.
All of these safety glasses have protection at EN 166 standard or BS 7930-1 squash sports standard. All safety glasses provide UV protection and are made from polycarbonate which is impact resistant. They also have protective coatings to protect against scratching and fogging of the lens. So your safety glasses last longer.
Here's a shortlist of some safety glasses we've picked out that are particularly good.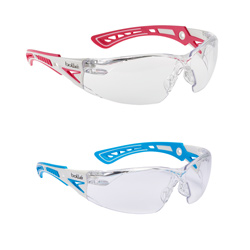 Bolle Rush + Small safety glasses. Specifically deisgned for the smaller facial features. A great wraparound design with an added bit of colour. Available with pink or blue side arms.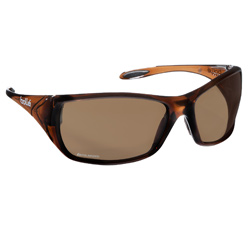 Bolle Voodoo polarised lens safety glasses. These are great for out doors and reduce glare dramatically. They have a sunglasses style to them that makes look great too.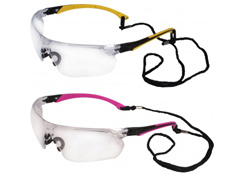 Tiran safety glasses. Great for the budget conscious. Come with a handy removable headstrap from added comfort. Available with yellow or pink side arms.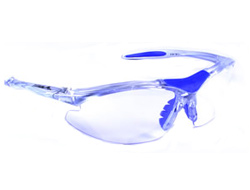 Titan Raven safety glasses. Great for racket sports such as squash, badminton and racketball. These glasses give a really snug fit.